Oct 27, 2021 10:00am ‐ Oct 27, 2021 11:30am
Identification: EW01
Credits: None available.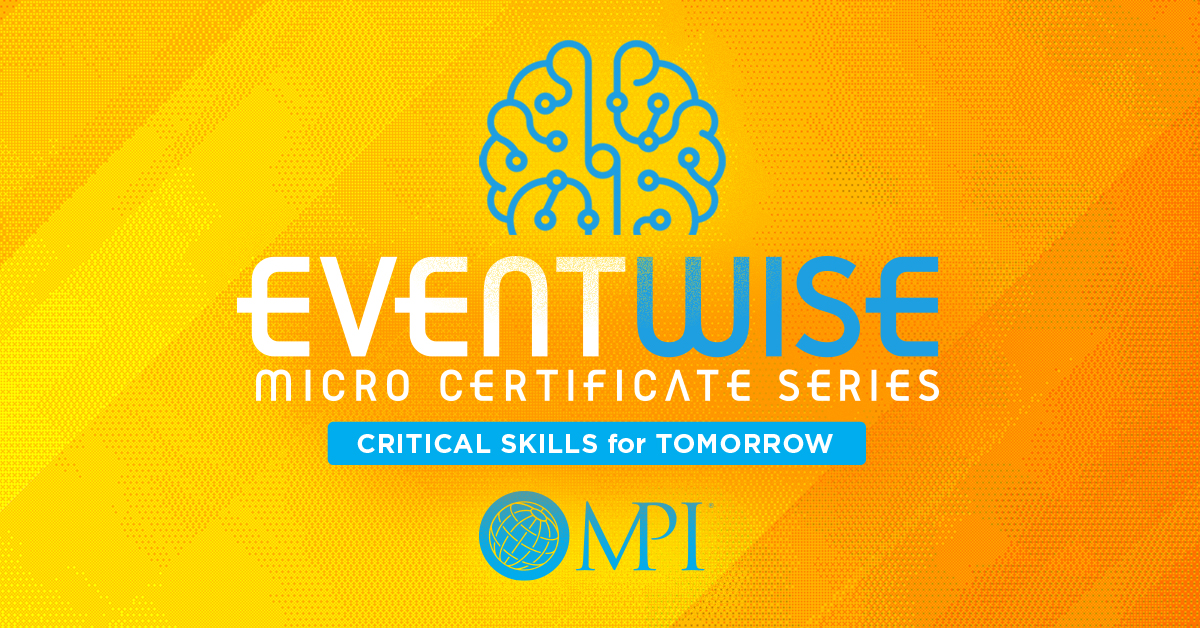 1.5 Clock Hours | Domain E: Human Resources
Creativity as a job skill is more than the use of imagination or the origination of new ideas, it's applying creative methodologies and using the science of creativity to drive innovation in any number of areas, including the design of experiences that matter for businesses. While creativity is a combination of genetics and experience, it is likely more of the latter, which means that if we practice creativity, we can build proficiency for using it more meaningfully at work. As meeting professionals seek to explore how their organization's portfolio of meetings impacts growth and goal achievement, creativity will become an all-more critical skill for designing consequential experiences that matter. Join us for this exploration of creativity and discover key ways you can more thoughtfully apply and practice it as a meeting professional of the future.
EventWISE is a daring 15-month micro-event series, which dives into the future skills necessary to be job-relevant and future-ready in the meeting and event industry. Complete 10 of 15 courses and earn an EventWISE: Future-Ready Event Professional certificate.
After this curated discussion, you will be able to:
Thoughtfully apply creative thinking methodologies to your job.
Practice creativity in meaningful ways.
Explore the concept of creativity through play, practice, and experience.
This session is graciously sponsored by: 



This session is powered by:

Communicate in Any Language - Everything you say, translated on the fly.