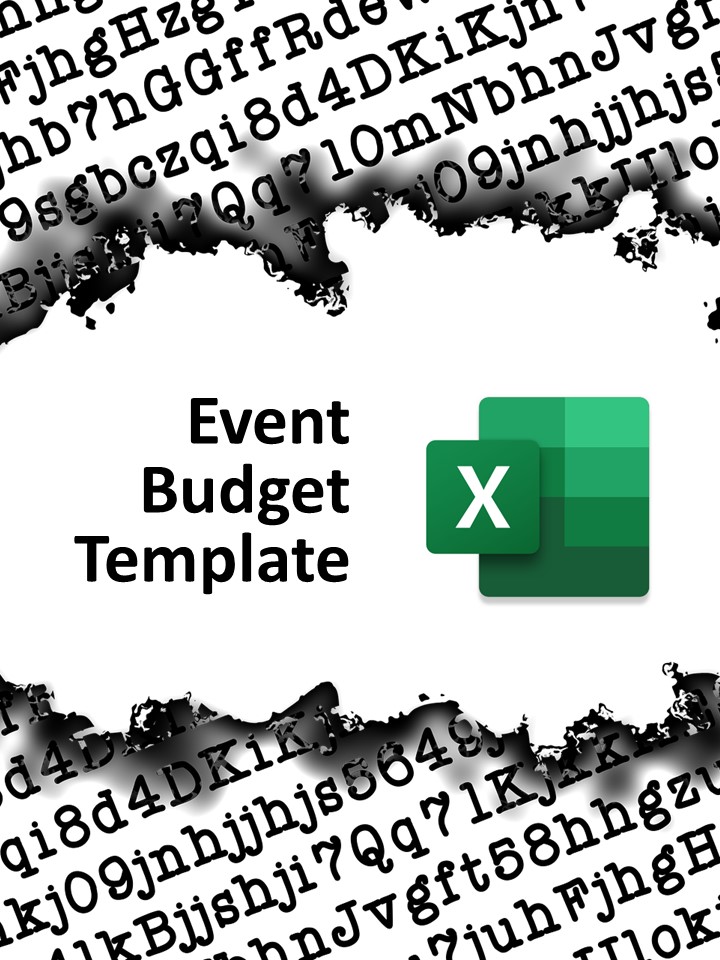 A budget is a business tool—a working document that communicates and controls income and expenses throughout your event planning process.
Featuring more than 250 events-related expenses, this robust budget template and toolkit is your go-to resource for the operational revenues and expenditures you need to execute meetings and events. With working formulas, this Excel-formatted document features costs from onsite F&B to digital production and everything in-between. 
Download the toolkit! Event Budget Toolkit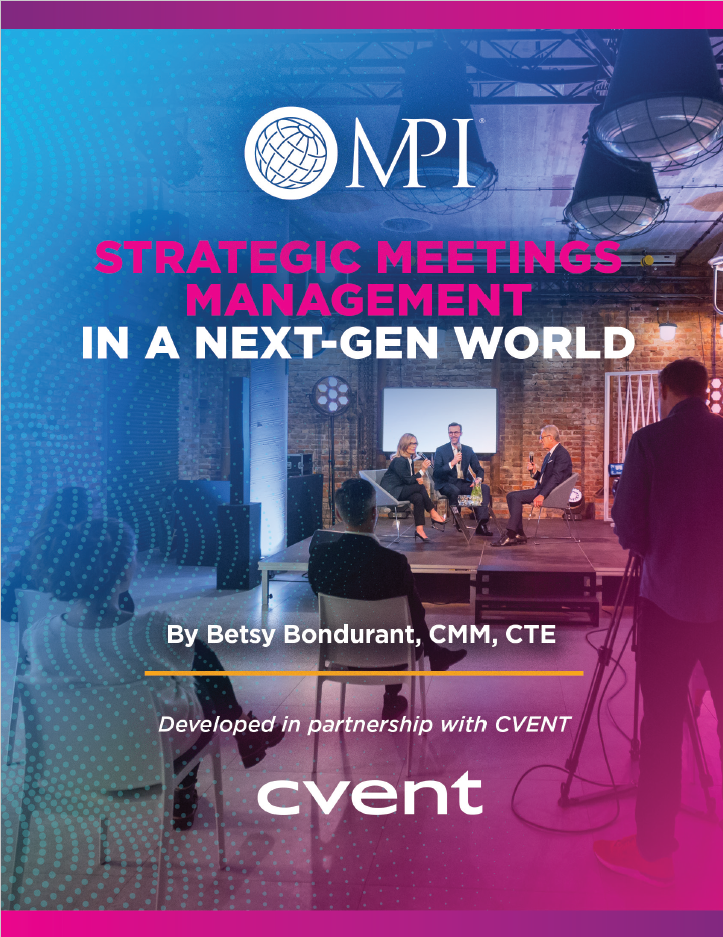 Strategic Meetings Management (SMM) is evolving. Expanding from a main emphasis on risk mitigation and cost containment, it has transitioned into a critical new pathway via which meeting professionals assist organizations in achieving sustainability and supplier diversity goals with modified M&E policies and advanced supplier sourcing strategies. This white paper dives into the exciting, new meeting and event ecosystem and how executive-level meeting professionals are rethinking how they design and operate Total Event Programs or Strategic Meetings Management (SMM) programs.
Download the paper! Strategic Meetings Management
Sponsored by: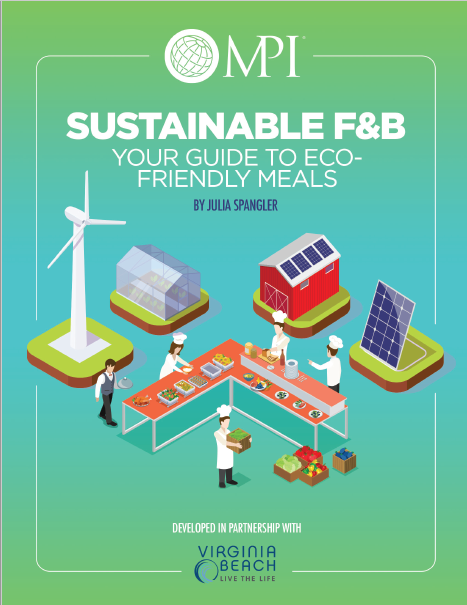 From ingredients and portion sizes to waste reduction and service ware, review the choices you make as part of the strategy, design and execution of event F&B functions through the lens of sustainability, all based on MPI's new whitepaper, "Sustainable F&B: Your Guide to Eco-Friendly Meals," developed with support from Virginia Beach.
Download the Paper! Sustainable F&B

Sponsored by: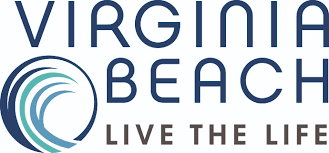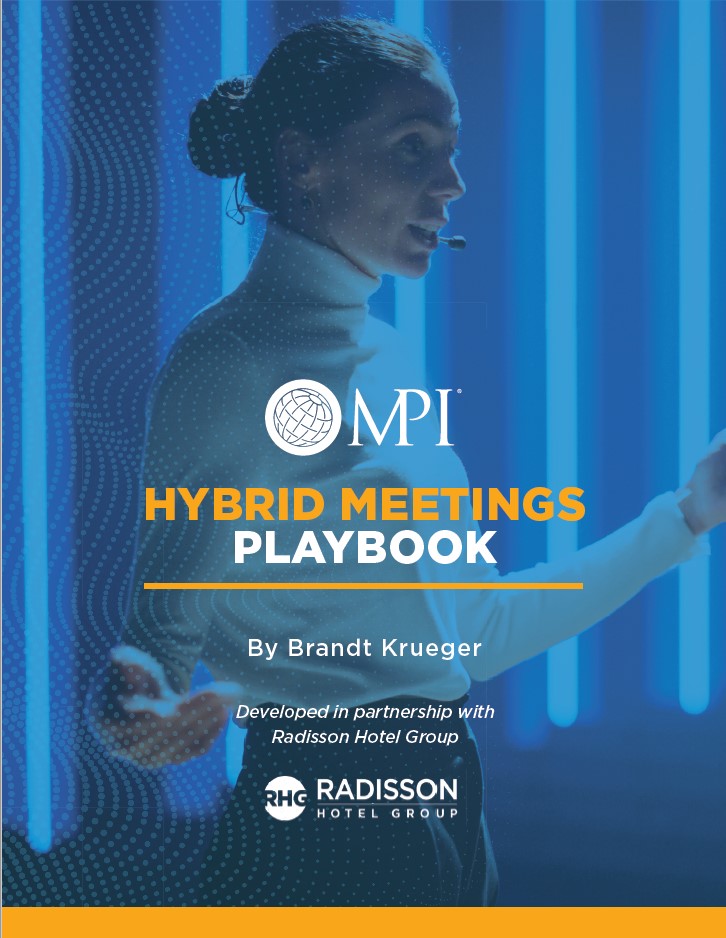 Adding online components to events expand audiences globally, introduce new and engaging formats, generate content for marketing and attendee on-demand experiences and give voice to those who might be reluctant, or unable, to attend in person. Discover the new era of hybrid events, where they sit on the spectrum of options available to meeting professionals, and how you can identify ways in which hybird can play into the tools you use to drive business results for your organization and behavior change and satisfaction for your attendees and stakeholders.
Download the Paper! Hybrid Meetings Playbook
Sponsored by: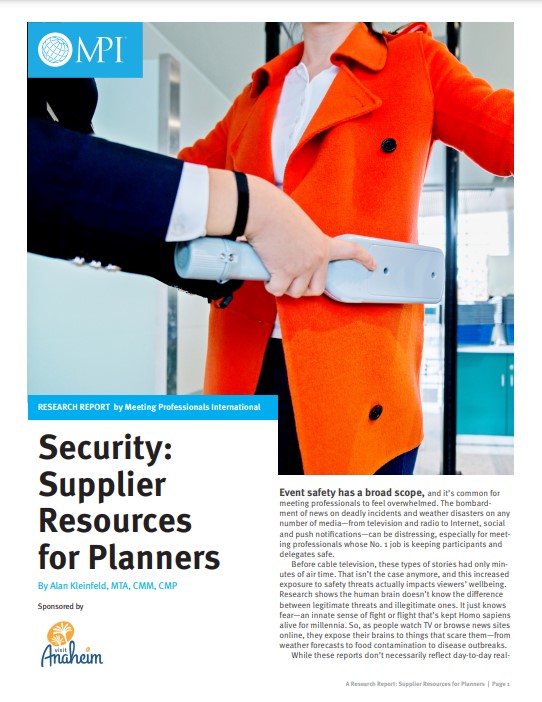 A tenet of meeting safety and security is ensuring the space, facility or venue is free from harm and offers components and measures that keep it free from harm. Planners have a legal duty to take care of their attendees. To live up to this tenet, due diligence is paramount when planning and managing a meeting, including choosing a safe facility and suppliers.
Download the paper! Safety & Security
Sponsored by: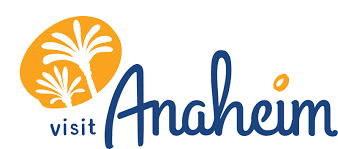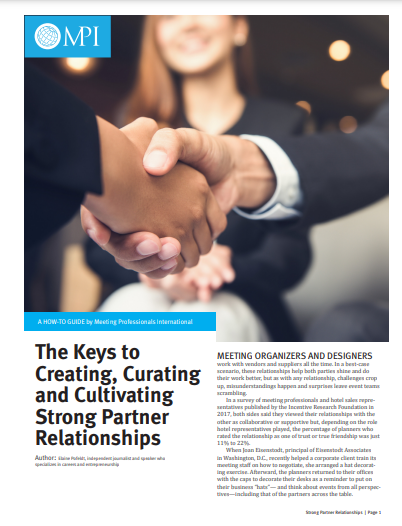 Meeting designers work with vendors and suppliers all the time. In a best-case scenario, these relationships help both parties shine and do their work better, but as with any relationship, challenges crop up, misunderstandings happen and surprises leave event teams scrambling. Discover how meeting professionals are capitalizing on these relationships to design compelling and unforgettable experiences.
Download the Paper! Keys to Strong Partnerships
Sponsored By: