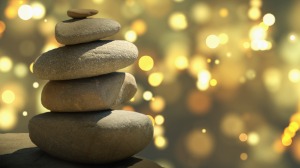 Event Wellness Design
4 Clock Hours | Domain A: Strategic Planning or Domain G: Meeting or Event Design
Members $305/Non-Members $405
Program Overview
Research indicates that while meeting and event professionals continue to plan safe, engaging events using virtual and hybrid platforms or in-person, the question still remains, what is next? How do we prepare for a world of events where attendee hesitation still exists?
When designing an event, attendee safety is always top of mind, but taking safety to the next level and focusing on attendee wellness is the next step in industry recovery.
Join us for a four-hour course where we will discuss the primary components of holistic attendee wellness, and how you can apply event marketing and design principles to create a sense of safety, belonging, and mental peace for your attendees using the eight dimensions of wellness as a learning framework. As a bonus, you will walk away with knowledge on how wellness can also benefit you as a professional.
Course Details
At the completion of this program, you'll be able to:
Define the eight dimensions of holistic wellness.
Communicate the value of wellness-centered activations, services, and experiences for your attendees.
Apply the neuroscience of wellness to your meetings or events.
Use practical skills to better incorporate wellness into your professional toolbox.
Participants of this course receive
4 clock hours in CMP-IS Strategic Domain A: Strategic Planning or Domain G: Meeting or Event Design
Certificate of Completion
Attendee Workbook