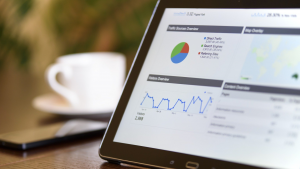 Event Data Analysis Certificate Course

6 Clock Hours – Domain A: Strategic Planning
Cost: $505 Members/$705 Non-Members
Format: 3-hour lecture | 3-hour workshop
The Event Data Analysis course can best be described as a practitioner's journey from problem identification to the presentation of recommendations.
As our roles continue to evolve within the meetings industry, becoming more strategic is at the core of our evolution. But what does it mean to be strategic?
Being strategic is not only a critical attribute of leadership but also involves the ongoing practice of making informed decisions, which are based on data, not intuition. As an event strategist, you need the ability to think critically, with a lens that supports overarching goals. You need to be able to extract insights from data and determine the next steps. You need to compare and contrast solutions. You need to form and communicate recommendations in ways stakeholders and executives can easily understand.

At the completion of the program, you'll be able to:
Develop an outline for a written business case in the form of a SlideDoc.
Define techniques for problem identification.
Identify industry trends related to the problem.
Identify various data sources.
Manage a raw data file and derive insights.
Compare a recommendation to alternative solutions.
Want access to great educational content year-round for a free or reduced rate? Learn more about MPI membership here today!

This session is powered by:


Communicate in Any Language - Everything you say, translated on the fly.