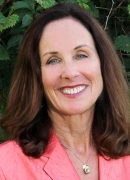 Terri Breining CMP CMM
President, Breining Group Inc.
Theresa Breining, CMP, CMM, CED is the president of Breining Group Inc, whose focus is facilitation, coaching, and consulting in the meeting industry. Terri has been involved in the industry for several decades and was responsible for producing meetings around the globe. Considered by many to be a thought leader, Terri is an activist working tirelessly on the continuous advancement of the level of professionalism in the meeting industry and has served as adjunct faculty for meeting management programs for universities for many years. She is a sought-after speaker, presenter, and moderator for training and educational workshops for a variety of business entities. In recognition of her many contributions, she has been acknowledged over the years. This acknowledgment includes being awarded MPI's International Meeting Planner of the Year, her inclusion several times as one of the "Most Influential People in the Meeting Industry" and because of her lifetime of leadership, she was inducted into the Event Industry Council's Hall of Leaders.