Jul 20, 2022 11:00am ‐ Jul 20, 2022 12:30pm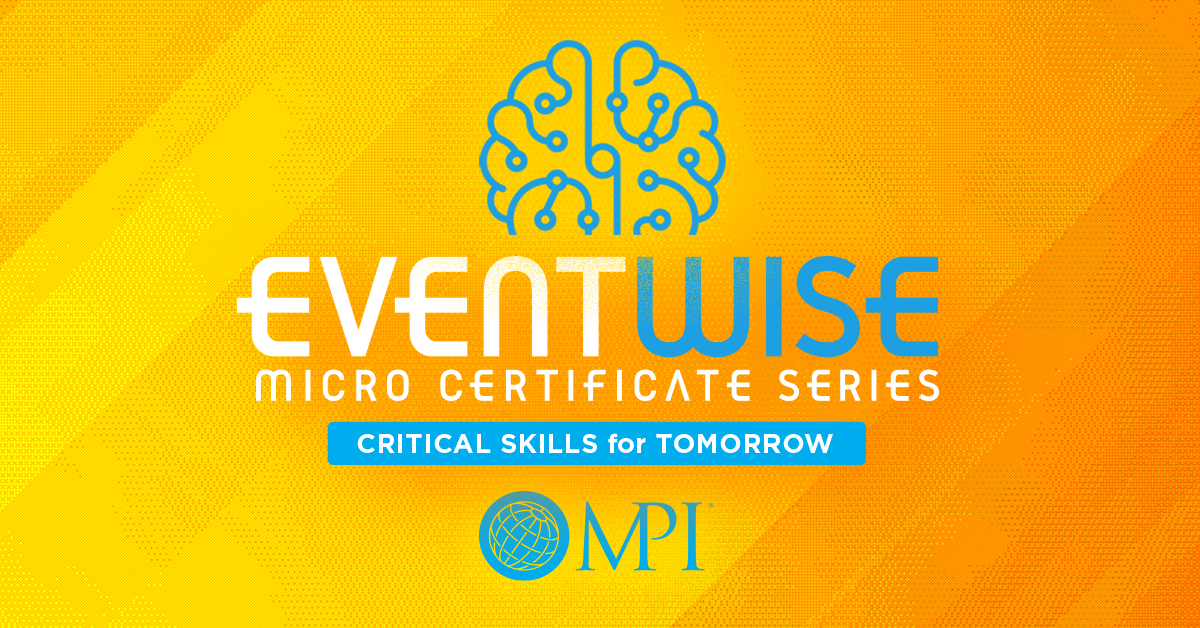 1.5 Clock Hours | Domain E: Human Resources
Global competence represents the spectrum of skills, values and attitudes that make an individual uniquely positioned to thrive in a diverse and interconnected environment. People who exhibit global competence showcase empathy, respect for differences, curiosity, collaboration and self-awareness. And global competence is a critical skill for meeting professionals operating across borders and welcoming stakeholders and participants from around the world. Grow you global competence and find ways in which you can be an even greater global citizen, strategist and designer. Join us for this exploration of global competence and discover key ways you can more thoughtfully apply best practice as a meeting professional of the future.
Eventwise is a daring 15-month micro-event series, which dives into the future skills necessary to be job-relevant and future-ready in the meeting and event industry. Complete 10 of 15 courses and earn an Eventwise: Future-Ready Event Professional certificate.
After this curated discussion, you will be able to:
Thoughtfully apply global competence to your job and your interactions with your team and stakeholders.
Practice global competence in meaningful ways.
Apply global competence to the design of experiences that matter for your business and participants.

This session is powered by:

Communicate in Any Language - Everything you say, translated on the fly.
Speaker(s):