Dec 15, 2021 11:00am ‐ Dec 15, 2021 12:30pm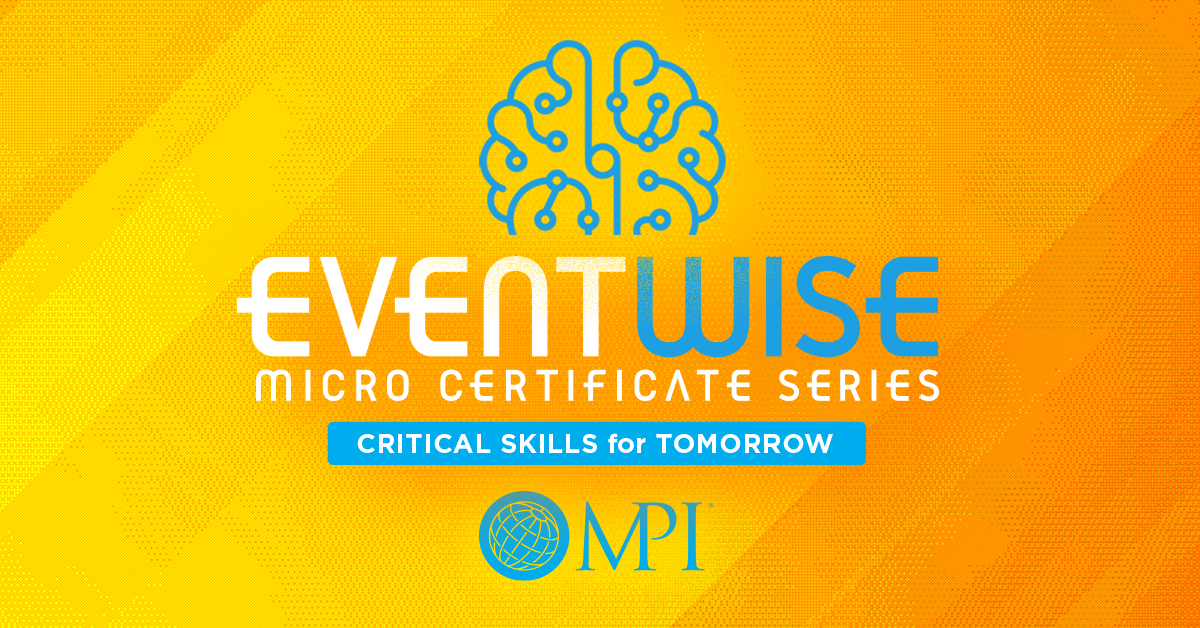 1.5 Clock Hours | Domain E: Human Resources
Emotional Intelligence is defined by the ability to observe, use, comprehend and control emotions and identified by the ability to interact with others empathetically and thoughtfully. Applying the tenets of emotional intelligence to the design of inclusive and welcoming experiences is fast becoming a sought-after skill for meeting and event professionals seeking to have out-sized impact on their businesses and organizations. People with well-practiced emotional intelligence exhibit empathy for others, admit to mistakes, tell meaningful stories and recognize the power of emotions. Join us for this exploration of emotional intelligence and discover key ways you can more thoughtfully apply and practice it as a meeting professional of the future.
Eventwise is a daring 15-month micro-event series, which dives into the future skills necessary to be job-relevant and future-ready in the meeting and event industry. Complete 10 of 15 courses and earn an Eventwise: Future-Ready Event Professional certificate.
After this curated discussion, you will be able to:
Thoughtfully apply emotional intelligence skills to your job.
Practice emotional intelligence in meaningful ways.
Self-examine your emotional intelligence and identify gaps for skill proficiency.
This session is graciously sponsored by:


This session is powered by:

Communicate in Any Language - Everything you say, translated on the fly.

Speaker(s):