Nov 17, 2021 11:00am ‐ Nov 17, 2021 12:30pm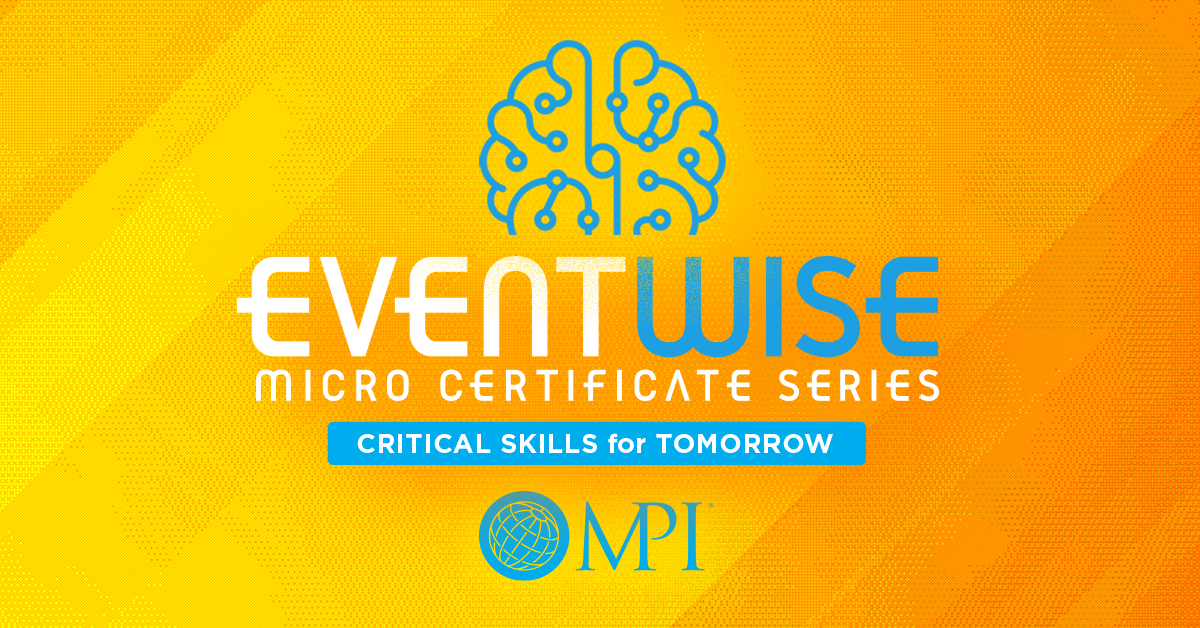 1.5 Clock Hours | Domain E: Human Resources
The future success of all sectors, most especially the meeting and event industry, will rely on the ability of leaders to build networks and communities of value for customers and clients, be they internal or external. And there are a whole series of subskills meeting professionals can use to bolster their capabilities to build strong and lasting networks of people—all with the purpose of experiences that move people to change in some way. What critical skills are necessary to build strong, passionate and active communities of people, and how do you apply those skills to your role designing experiences that matter for your business. Join us for this exploration of network-building and discover key ways you can more thoughtfully apply and practice it as a meeting professional of the future.
Eventwise is a daring 15-month micro-event series, which dives into the future skills necessary to be job-relevant and future-ready in the meeting and event industry. Complete 10 of 15 courses and earn an Eventwise: Future-Ready Event Professional certificate.
After this curated discussion, you will be able to:
Thoughtfully apply networking-building skills to your job.
Practice network-building in meaningful ways.
Determine in what ways network-building benefits individual meetings and events in unique ways.
This session is graciously sponsored by: 


This session is powered by:

Communicate in Any Language - Everything you say, translated on the fly.
Speaker(s):
Annette Gregg, CMM, MBA, Senior Vice President, Experience, Meeting Professionals International