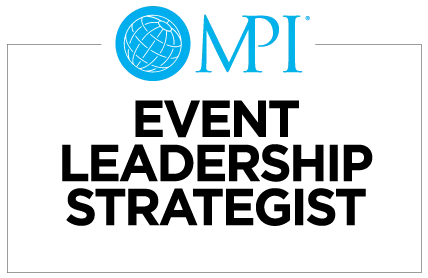 4 Clock Hours | Domain E: Human Resources or Domain F: Stakeholder Management
Cost: $305 Member/ $405 Non-Member

Dynamic leaders are individuals who not only influence and develop others but are able to read and react to different individuals and situations. Now more than ever, dynamic leaders are needed at all career stages. No longer confined by outdated notions of positional leadership, dynamic leadership embraces the power of collaboration and uses it as a fulcrum for individual and organizational success.
In fact, current industry research suggests that service is the most relevant leadership currency in the meetings and events space. By developing your own sense of dynamic leadership, you can upskill your ability to react to evolving stakeholder needs.
As part of MPI's Event Leadership Strategist course, you will develop your own dynamic leadership strategy that will enable you to effectively understand and implement strategies, behaviors, and tools rooted in business emotional intelligence theory while specifically developing skills in decisiveness, influence, adaptability, empathy, and resilience.
At the end of the course, you'll be able to:
Apply the 10 truths of leadership as you dive into your own leadership style.
Evaluate your strengths in business emotional intelligence and implement strategies to grow your own EQ in leadership.
Build a case for business EQ.
The importance of balancing coaching and managing no matter your leadership style or role.
Apply The 7 Essential Questions to your own coaching habit.
Connect dynamic leadership to business EQ competencies.
Build your own Dynamic Leadership Action Plan.
Want access to great educational content year-round for a free or reduced rate? Learn more about MPI membership here today!

This session is powered by:


Communicate in Any Language - Everything you say, translated on the fly.