Demo Day
Date: August 21, 2023
Time: 01:00PM - 02:00PM
You must be registered to participate!
12:00 p.m. - 1:00 p.m. CT | 1 Clock Hour

These Event Tech services are eager to meet with you and show off their products. You don't want to miss this showcase from Webex, Jugo, and Digitell Powered by BroadcastMed, as they discuss new opportunities and offerings. See you on August 21st!
Join Webex Events (formerly Socio) to see a demo of our Mobile Event App and in-person & virtual event capabilities, including on-site management, live display, lead retrieval, and more!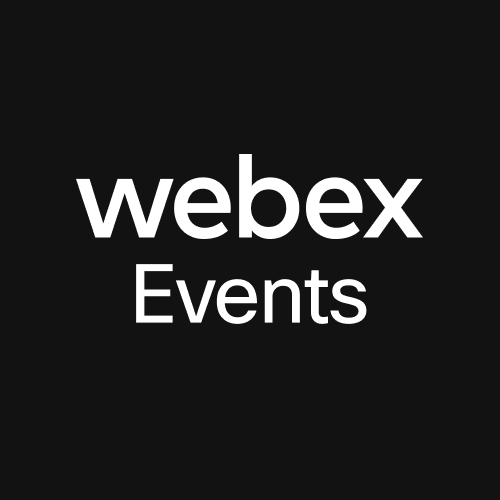 Jugo is an innovative experiential platform reimagining how people connect in the digital world. Harnessing the power of the Unreal Engine and the latest in mixed reality technologies to create stunning immersive spaces, Jugo brings accessibility to virtual experiences, making them more impactful and meaningful, all without the need for any VR headsets. Jugo's pioneering mixed reality technology places real people in virtual environments, creating a new standard for human connection in the digital world, and unleashing the power of real human interaction to immerse, engage, and inspire. Established in 2022, Jugo is headquartered in Bristol, United Kingdom, with offices in North America and Europe. For more information, visit Jugo.io

Digitell powered by BroadcastMed, provides technology solutions for virtual and hybrid events, webcasts, and online learning platforms. We specialize in delivering live and on-demand content strategies, offering a range of services such as event production/management, webcasting, learning and event Platform management, specifically designed to create engaging and interactive online experiences.


Speakers:
Dani Kloap, Manager of Curriculum, Meeting Professionals International